Men's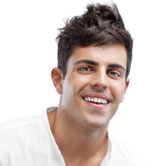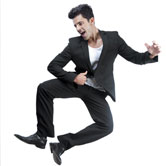 Designer Haircut           $30 and up
We specialize in scissor over comb styles.  Let our talented stylists customize a look that reflects your personal style and works best for your hair type.  Enjoy a complimentary scalp and neck massage and a mini facial with a hot towel barber wrap.
Hair Color by L'Oreal Homme          $15 and up
Take off a few years with our semi-permanent color.  This subtle coloring treatment takes 10 minutes and lasts about a month.
All Over Custom Color           $40 and up
A permanent base that provides rich lasting color and shine.  Our expert colorists will design an individualized color to complement your skin tone and your natural hair color.
Highlights – Balayage           $25 and up
Customized placement of highlights that are painted on with expert brushstrokes to give you natural looking depth.
Manicure          $20 and up
Take care with this guys-only manicure.  Enjoy a hand and forearm massage, cuticle care, nail shaping and a clean buff.   30 minutes
Pedicure           $40 and up
Treat your feet to some well-deserved care.  Includes an exfoliating foot and leg scrub, toenail and cuticle care, hot towel wrap and a hydrating foot massage.    60 minutes