October 18, 2017
Our stylists are always being asked what is Balayage?   Let's look at the Balayage story.
Discover Balayage: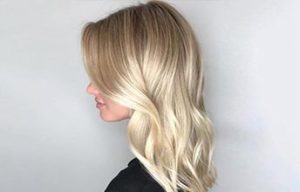 Our MFS Stylists have been trained in the L'Oréal Professionnel Balayage technique that has empowered our stylists to create beautiful, on-trend hair color for every client that sits in their salon chair.
Balayage is a hair color technique used by professionals to create subtle, natural-looking highlights. Used as an alternative to foil highlighting, hair color or lightener is swept or painted onto the individual hair strand to create depth, lightness and dimension.  The Balayage technique originated in France in the 1970s and actually comes from the French word meaning "to sweep."
The Balayage hair painting technique isn't just for blonde shades or a specific style haircut. It is also perfect for light and dark brunettes and redheads who want a natural, sun-kissed look. Balayage highlights can enhance almost any hair style, length or texture. Your stylist can even customize your haircut by adding dimension with Balayage to show off the shape and style.
Minimal Maintenance: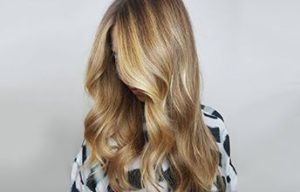 Balayage highlights are less maintenance than traditional foil highlights. Many can go as long as 3-4 months between hair color appointments because the Balayage application is placed in a customized way – the way your hair naturally grows. Because of this subtle placement, there is no harsh grow out line distinguishing where your Balayage highlights were applied and where your natural hair color growth begins. In-between salon appointments, care and maintenance is simple – or – you can have your stylist enhance or change your hair color shade with the trends and seasons.
Ultra-Customized: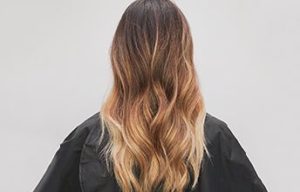 Balayage highlights are the in-salon hair color service choice among celebrities, models and fashionistas alike – those that demand their hair color be designed by their professional stylist, exclusively for them. The Balayage highlighting technique allows your hair stylist to utilize their creativity and artistic talent to personalize the placement of each highlight for a completely customized result. The placement of the Balayage highlights will help your hair stylist to contour your face shape, enhance your cut and style, and complement your complexion. Balayage highlights are the perfect palette to play with trendy fashion tones and shimmer shades, from beautiful copper lights in the fall to ice blonde hair color in the winter.
Interested in finding out more?  Call 520-795-3384 to book your complimentary consultation with our talented team!
June 4, 2013
Emerge Training
Sara, from Emerge – Center Against Domestic Abuse, came to the salon today to give our MFS staff training in their Safety is Beautiful Campaign. We are training with Emerge to be able to recognize and refer clients to Emerge for domestic violence issues. Arizona Public Media was also there to record a segment for the NPR morning show that will air this Wednesday at 6:30am and 8:30am on NPR.
January 26, 2010
MFS tops the 13th Annual Salon Today 200! Salon Today Magazine Jan/Feb issue just came out and MFS has been honored for Salon Growth and Best Managerial Practices! We are honored in the following catagories for 2010: Growth, Compensation & Benefit, Customer Service, & Marketing! Check it out: http://salontoday.com/Articl…eLanding/tabid/130/Default.aspx?tid=1&ContentID=837509
November 3, 2009

Zoya has added to their Matte collection with 3 new funky matte nail polish shades!  Adding these limited edition matte shimmers to the
previously released mattes for Fall 2009
 will satisfy the divas that like a little shimmer to go along with their matte.  Here are the shades: 
Savita
– Plum gray matte shimmer; 
Harlow
– rose matte shimmer; 
Veruschuka
– evergreen matte shimmer. 
These new matte shades are not intended to be worn without a base or top coat and aren't as long wearing as traditional nail polish.
October 18, 2009
We just booked the DJ!  Come join MFS and L'Oreal Professionnel on Saturday October 24th for a free treatment and party!  We will be giving away hair treatments all day long, so book your hair service now, before space runs out!  Want to purchase some retail?…the time has never been better – Roll the Dice and win your % in retail discount!  Come join the fun, have a refreshment and request some tunes.  Hope to see you!
October 18, 2009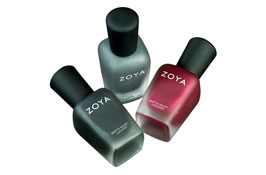 We are very excited at MFS for the NEW Fall Nail Colors!  The Zoya color pros have announced three perfect Limited Edition colors for Fall.  Loredana – gunmetal gray matte shimmer;  Dovima – black matte shimmer;  Posh – wine matte shimmer.
These are so hot right now and fun, fun, fun!  These colors will appeal to a variety of trend lovers; including every vintage loving hipster, mod pin-up, metro glam stylista, rocker chic, color junkie, goth queen, and retro fashionista out there.  Zoya Matte Velvet shades deliver the NEW color of fashion!!!
Get all of the color, none of the shine with Matte Velvet, Zoya's exclusive blend of matte base and subtle shimmer resulting in utterly wearable and truly stylish nail polish.
These new matte shades are not intended to be worn without a base or top coat and aren't as long wearing as traditional nail polish, but I am going to be sporting it anyway!  It is really a unique look and lot's of fun!
What do you think about matte nail polish?
October 18, 2009
We've heard all kinds of great things about L'Oreal Professionnel new natural color line, INOA and we can't wait to get it at MFS.  It's a natural color line with NO Ammonia!  So, what does that mean for you?  For all of you out there that have chemical sensitivities, scalp allergies, asthma, and sensitive skin – this is the color you have been waiting for!!  It is rumored to have a world wide launch in February 2010.   When it's released, we'll have it for you!
Sign up for the email newsletter to keep updated!
October 18, 2009
The Team here at MFS is getting very excited about the anticipated NEW Serie Nature line.  Sulfate and silicone,  free with natural ingredients, and NO PARABINS!  A first for a professional salon line.  L'Oreal Professionnel is committed to replacing chemical components with natural ingredients, without compromising efficiency and cosmetic performance.  No synthetic fragrance and no artificial colors.  We can't wait to unveil the new line – stay tuned – hopefully coming in November!
October 18, 2009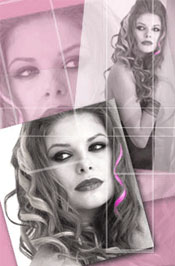 MFS is very excited to participate in the Pink Hair for Hope fundraiser, benefiting the National Breast Cancer Foundation. For only $10 a strand we will attach a pink hair extension to your natural locks! What an awesome and unique way to show your support of Breast Cancer Awareness! The process only takes a few minutes, so stop by or give the salon a call to book an appointment – now through October 31. All proceeds go to the National Breast Cancer Foundation.