// BLOG
October 18, 2017
Our stylists are always being asked what is Balayage?   Let's look at the Balayage story.
Discover Balayage: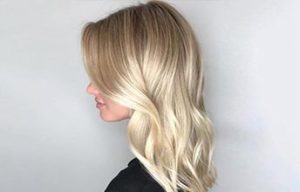 Our MFS Stylists have been trained in the L'Oréal Professionnel Balayage technique that has empowered our stylists to create beautiful, on-trend hair color for every client that sits in their salon chair.
Balayage is a hair color technique used by professionals to create subtle, natural-looking highlights. Used as an alternative to foil highlighting, hair color or lightener is swept or painted onto the individual hair strand to create depth, lightness and dimension.  The Balayage technique originated in France in the 1970s and actually comes from the French word meaning "to sweep."
The Balayage hair painting technique isn't just for blonde shades or a specific style haircut. It is also perfect for light and dark brunettes and redheads who want a natural, sun-kissed look. Balayage highlights can enhance almost any hair style, length or texture. Your stylist can even customize your haircut by adding dimension with Balayage to show off the shape and style.
Minimal Maintenance: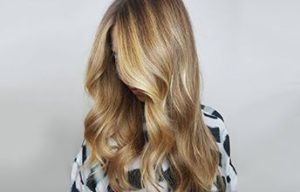 Balayage highlights are less maintenance than traditional foil highlights. Many can go as long as 3-4 months between hair color appointments because the Balayage application is placed in a customized way – the way your hair naturally grows. Because of this subtle placement, there is no harsh grow out line distinguishing where your Balayage highlights were applied and where your natural hair color growth begins. In-between salon appointments, care and maintenance is simple – or – you can have your stylist enhance or change your hair color shade with the trends and seasons.
Ultra-Customized: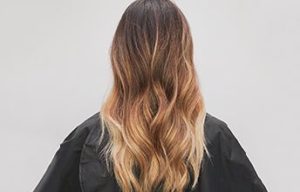 Balayage highlights are the in-salon hair color service choice among celebrities, models and fashionistas alike – those that demand their hair color be designed by their professional stylist, exclusively for them. The Balayage highlighting technique allows your hair stylist to utilize their creativity and artistic talent to personalize the placement of each highlight for a completely customized result. The placement of the Balayage highlights will help your hair stylist to contour your face shape, enhance your cut and style, and complement your complexion. Balayage highlights are the perfect palette to play with trendy fashion tones and shimmer shades, from beautiful copper lights in the fall to ice blonde hair color in the winter.
Interested in finding out more?  Call 520-795-3384 to book your complimentary consultation with our talented team!
April 22, 2016
New for Spring 2016
Who's ready for Spring??? Mmeeee, please!  This is the new Spring 2016 collection from Gelish called Botanical Awakenings, which consists of six floral-inspired shades.  There are two neutrals, three pinks, and a red in the set.
Thank you Chicketts for the image!
November 4, 2015
Gelish Fall Collection is out!  Urban Cowgirl:
Gelish Holiday Collection is now here – The Reds!
May 23, 2014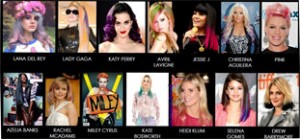 One of the hottest hair trends of the year & showing no signs of slowing down, we love the craze for bold and brightly colored hair. So we are particularly excited to unveil our NEW temporary hair color: L'Oréal Professionnel Hairchalk.
Hairchalk lasts about 7 washes, so there is no long term commitment to your color!  Get as crazy or funky as you want.  L'Oréal Professionnel Hairchalk comes in five bold, show-stopping shades and three more subtle, sophisticated tones. The hair chalk range is inspired by the way we accessorize with make-up and nails, allowing us to change hair shades as often as we do our shoes!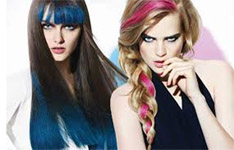 Bold on both blondes and brunettes, the eight shades consist of Sweet Sixteen pink, First Date Violet, Blue Ocean Cruise, Garden Party, Coral Sunset, Bronze Beach, Coffee Break & Black Tie. So get ready to brighten up the boardroom, wow on a night out or accessorize a pretty braid on a Sunday afternoon.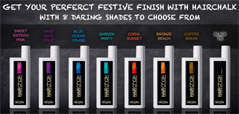 December 13, 2013
It can't get more glittery and glamorous then with the 16 NEW colors of the Gelish Trends collection.  Just in time for the year end holiday parties and festivities – with Christmas and New Years Eve coming up, the best accessory is your nails!  Gelish has released 16 – that's right sixteen NEW blingy, shimmering colors – there is sure to be a match for each occassion.  From sparkly reds and greens for the festive season to silvery and gold glitter for the big party on the 31st, you're sure to find the right sparkle among the new trends.