New Hairchalk Service!
May 23, 2014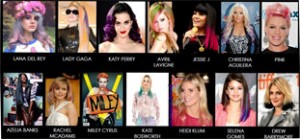 One of the hottest hair trends of the year & showing no signs of slowing down, we love the craze for bold and brightly colored hair. So we are particularly excited to unveil our NEW temporary hair color: L'Oréal Professionnel Hairchalk.
Hairchalk lasts about 7 washes, so there is no long term commitment to your color!  Get as crazy or funky as you want.  L'Oréal Professionnel Hairchalk comes in five bold, show-stopping shades and three more subtle, sophisticated tones. The hair chalk range is inspired by the way we accessorize with make-up and nails, allowing us to change hair shades as often as we do our shoes!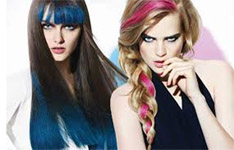 Bold on both blondes and brunettes, the eight shades consist of Sweet Sixteen pink, First Date Violet, Blue Ocean Cruise, Garden Party, Coral Sunset, Bronze Beach, Coffee Break & Black Tie. So get ready to brighten up the boardroom, wow on a night out or accessorize a pretty braid on a Sunday afternoon.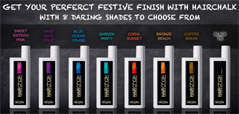 Comments